The Cellars at Brookpark Farm was constructed in 1929 as a potato cellar by John Lewis-Reitz. The building consists of two 100ft by 40ft wide cellars and a third 80ft by 40ft wide cellars which allowed him to have a total carrying capacity of 35,000 bushels of potatoes at one time. Due to this modern agriculture method he was well known in the area as the "Potato King of the Buffalo Valley." Only one of John's eight children remained in the area to help farm and after his passing the potato cellar was forced to close its doors. Since then The Cellars has been fully restored to a modern "rustic-glamour" venue. This combined with the quiant surrounding community will make your big day both memorable and exclusive.

This is our largest room, seating up to 240 guests with space leftover for dinner and dancing. This space is well known for its gorgeous chandeliers that transition to complete any design! This room is fully air conditioned and heated to make sure your guests are comfortable.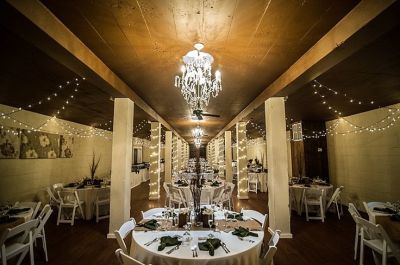 This room is perfect for small parties, meetings and cocktail hour. It seats up to 80 people. It is furnished to feel like home. Comfy furniture, wooden beams and the bar fill up the space.  During cocktail hour we fill it with high top tables and let your guests socialize while you are taking pictures! This space is fully air conditioned, heated and is equipped with a surround sound system for light background music or speeches.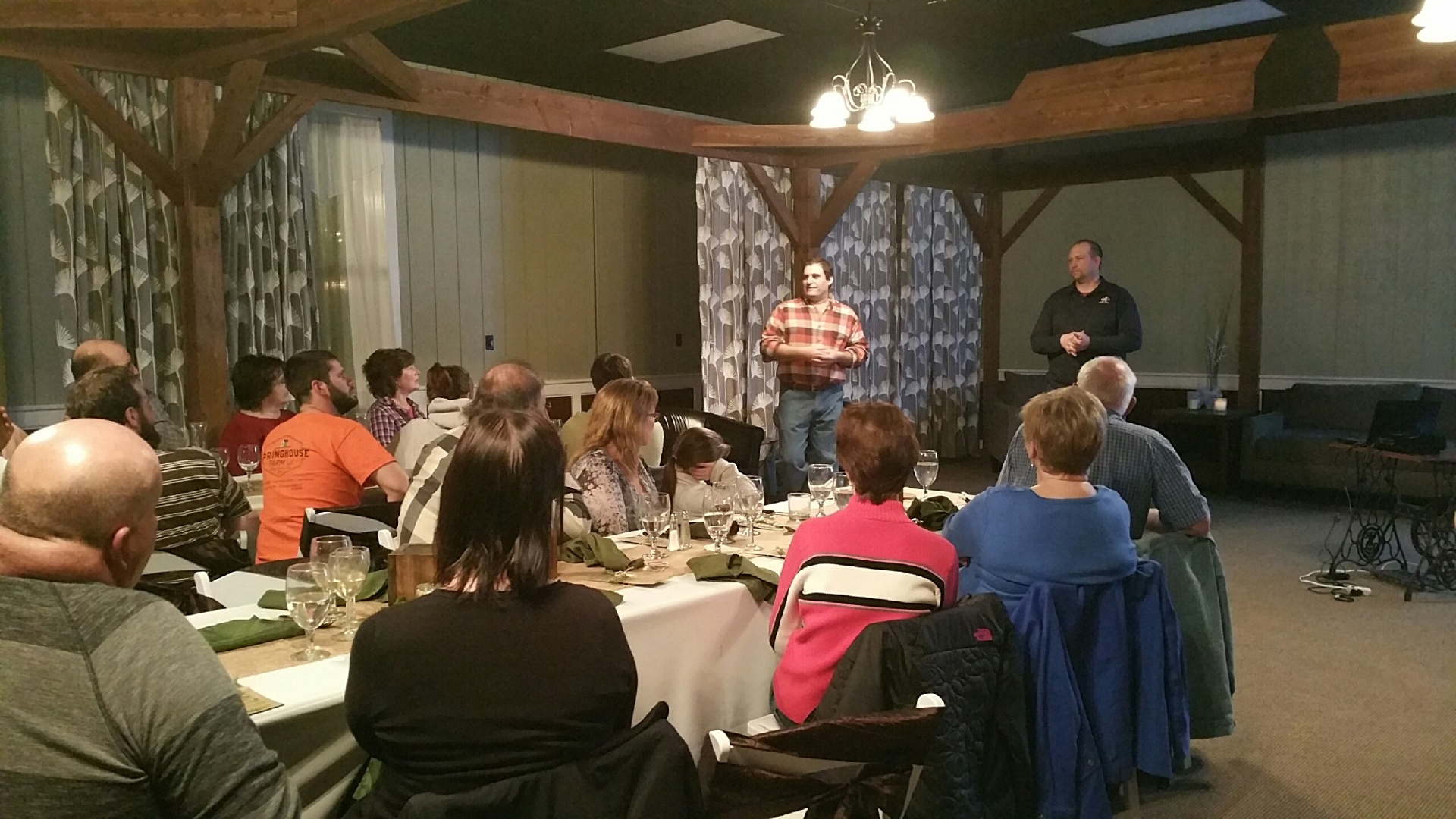 Our ceremony space is outside underneath our beautiful sycamore tree. No matter what the season this big and powerful tree creates a back drop that no one will forget. Your guests will be under the shade and watching you say "I do!" In case of rain, we are happy to move the ceremony inside to keep everyone warm and dry!